Do you often wish you could grow your visibility and generate new leads, but you have no idea where to start? I've got you covered.
In this free guide, I'll show you exactly how to maximize your podcast guesting opportunities, so you can feel totally prepared for amazing, impactful interviews that attract clients to you and turns them into real business relationships.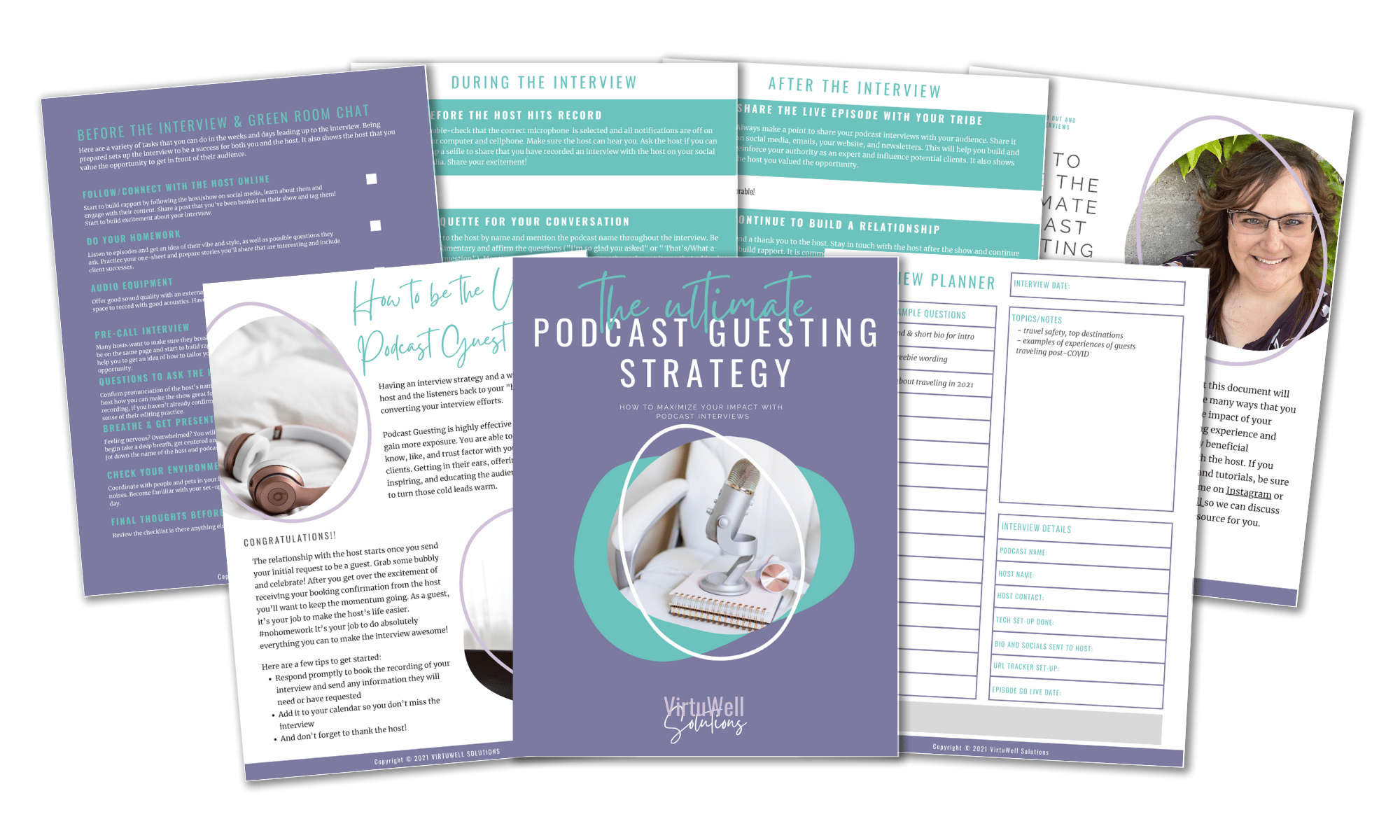 With this free guide you will:
✔ Learn exactly the steps to take to have a successful interview from start to finish and beyond, without spending hours trying to research the best strategies
​
✔ Learn how to make the host feel like you valued the opportunity to speak with them — I did the trial and error so you don't have to
​
✔ Have a super convenient checklist to keep yourself organized leading up to the interview to plan, track, and be prepared for the recording
---
All so you can finally have the impactful podcast interview you've always wanted.
Sign up and I'll send you The Ultimate Podcast Guesting Strategy that you can use right away to start maximizing your podcast interviews.​
​
​